The build it yourself small cruising boat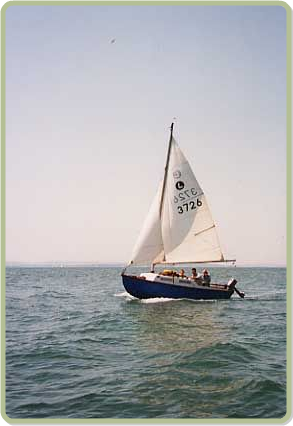 The Lysander trailer-sailor was designed in 1963 by Percy Blandford a onetime Associate of the Royal Institution of Naval Architects and a designer specializing in small craft, specifically for home construction by the amateur using marine ply panels laid on frames without the need for specialized skills or tools.
The Lysander was such a success that in the early 70's a GRP version was built by Febris Marine on Canvey Island. The last one was built around 1979. Many still survive. The first ones were direct copies of the wooden boat with the standard steel bilge keels, the later production versions had a full deck/cabin moulding and moulded keels.
Length overall 17ft (5.18m)
Draught 27in
Weight about 800 lbs
Main sail 90 s.ft jib 33 s.ft
Sleeps two in cabin, possible two more in a boom tent.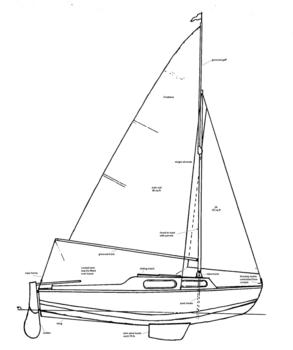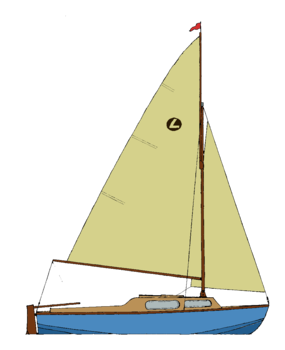 The standard boat is 17′(5.18m) long though many 'stretched' 19′ (5.8m) versions have been built. The original design was gunter rigged to facilitate trailing but over the years Bermudan, cutter, gaff and even junk rig variants have been used with complete success and safety illustrating the stability and seaworthiness of the boat. Although originally conceived as a river and estuary craft with a draught of less than 2ft 6in a number of owners have made many longer offshore passages and returned to tell the tale!
If you would like to build a Lysander for yourself, the plans are still available from the association. Please use the contact form on this site to request a copy of the plans and a small fee is charged for them.
History of the Lysander Sailing Cruiser.
In 1962 Percy W. Blandford , designed a small 16ft motor cruiser called the Nomad for the magazine 'Light Craft'. It was designed for the DIY boat builder and several were built. This was the largest craft up to then that Percy Blandford had designed, he being famous for his PBK canoes and small dinghies.
A number of readers of the magazine, including the staff, asked him if a sailing version could be produced. Percy Blandford redrew the lines of the hull so that it was more suitable for a sailing boat and stretched it to seventeen feet. The Lysander was born.
The prototype was built in Percy's garage at Newbold on Stour in six weeks so as to be ready for the Boat Show at Earls Court in January 1963.
The boat was an instant success, many plans were sold and many boats were built, mainly by amateurs, but also professionally, by boatyards such as Wyvern Boats. The standard boat was Gunter rigged so that the spars were suitably short for trailing. Twin steel bilge keels were adopted for simplicity and also to give more room in the cabin as there was no intrusive drop keel casing.
By late 1963 and into 1964 so many had been built  that sail numbers were issued, initially by the designer and then by Bill Harrison. In 1971 The Lysander Owner's Association was founded with Percy Blandford  as president. He remained president until his death, at 101, in 2014. The current president is Anne Page, who is a former Secretary to the Association and a long serving committee member.
Well Known Boats in the Association.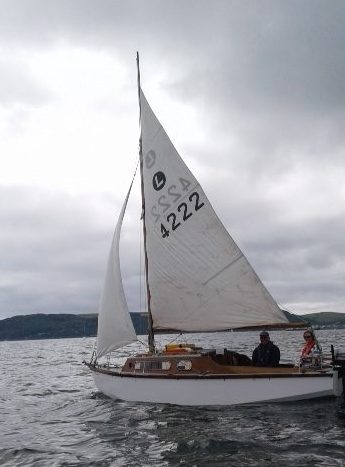 Gordon built this lovely example in the early eighties and sailed it for many years at such venues as The Solent and Poole harbour. Some years ago he sold Venture but recently managed to buy her back! He has lovingly restored her and 2017 saw Venture back on the water in Plymouth Sound.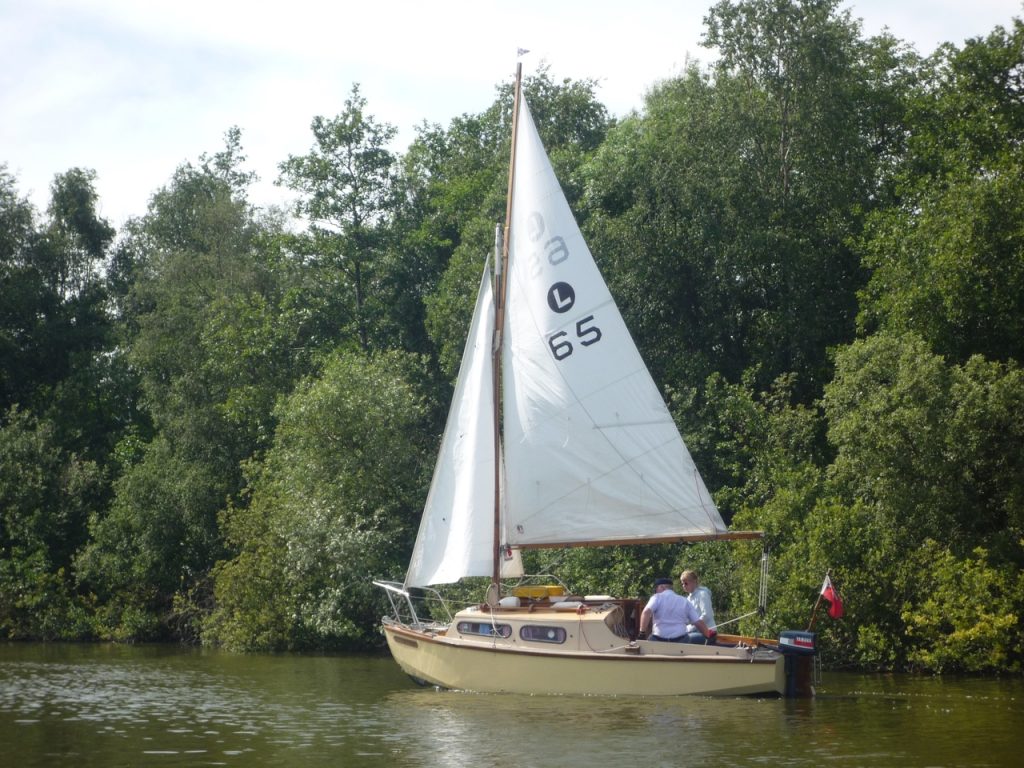 Kindred Spirit has been owned by Nick Hardey, the current LOA Chairman, since 1985! She has many a nautical mile under her keel as, over the years she has sailed on the Solent, Plymouth Sound, The Carrick Roads at Falmouth, Poole Harbour, The Blackwater River, The Orwell and the Walton Backwaters on the East Coast, The Thames and, of course,The Norfolk Broads where she now resides.
Kindred Spirit was modified in 1992 with a lengthened and slightly raised cabin roof. This has proved to be a very worthwhile alteration.
She is a very early boat as she was registered in 1965 and carries the sail number 65. But there are earlier boats still sailing, notably Richard Heaton's Teal, number 46 and, of course, John Staples' Mark 1 which carries no sail number as it was built before registration in 1963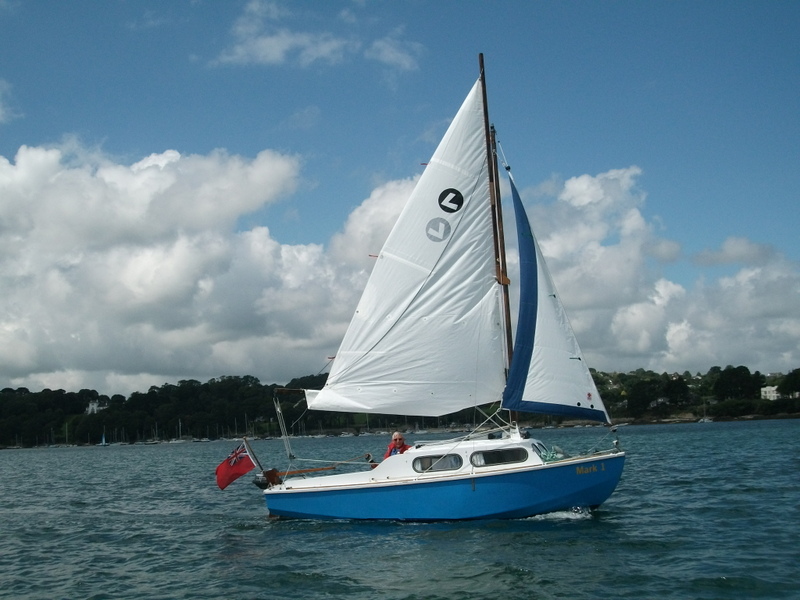 Mark I, owned by the LOA's Secretary, John Staples, is believed to be the oldest Lysander still sailing. Evidence suggests that it was built in 1963 and it carries no sail number as sail numbers weren't issued until late 1963/64.
Mark I was extensively restored by John some years ago when much of the ply skin was replaced. It has been sailed regularly since out of Poole and Christchurch, Plymouth, Falmouth, Dartmouth and the Norfolk Broads.